Campus Management System (CaMS) for course booking and doctoral administration soon available again
---
The Campus Management System (CaMS) for course booking and doctoral administration has not yet gone live again and is currently not available for users. After completing some preliminary work, all HMGU employees will soon be able to log back onto CaMS. Please be patient until then. Thank you for your understanding.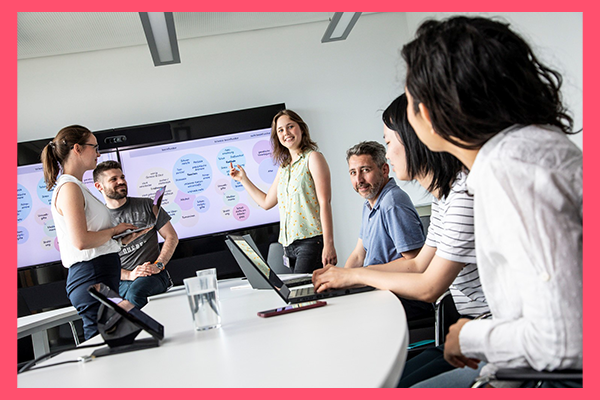 Welcome to Helmholtz Munich CaMS 
---
CaMS is a platform that provides convenient features for booking courses, seminars and coaching sessions, as well as accessing your training course progress. It also includes the organizational processes for doctoral researchers in the Helmholtz Munich Graduate School. All data management within CaMS complies with data protection regulations.
Before logging in, we kindly ask you to review the "Frequently Asked Questions" provided below for further information.
How to login Helmholtz Munich employee and as a staff member with a guest contract of Helmholtz Munich?

Please click on "Login with your Helmholtz Munich account" to login with your Helmholtz Munich username and password. The username is the front part of your Helmholtz Munich E-mail address before the @. If you can't login, then please contact the DigIT 3300-customer support SPIT. 
 

Important for all persons who have a guest contract with Helmholtz Munich:

The system does not yet have information about your direct supervisor. Please enter your direct supervisor at the link "Click here to change your direct supervisor" when you first log in. Otherwise you will not be able to book a course where you need the approval of your direct supervisor.
 

How to login as an external user?
How can I book a course?

Go to the top left of the navigation area and click on Helmholtz Munich Main Menu → Course Overview → Upcoming Courses. You can also book a course if you select "Book Courses". 
 

I have booked a course but unfortunately, I will not be able to attend. How can I cancel my booked course?  

You can only cancel your booked course during the time defined as "unbooking period". This is usually one or two weeks before the starting date of the course. Click on My Courses → (Course Detail) → Cancel Booking.
 

I don't find the organizational processes for doctoral researchers?

We are currently implementing the organizational processes for doctoral researchers, these features will be available in November 2023.
 

CaMS Support:

​​​​If you are experiencing technical difficulties and get stuck, please contact us at cams-support@helmholtz-munich.de. We will try to solve all the problems and ask for your patience and indulgence.